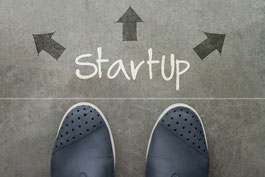 Agriculture is an old industry and it probably is not at the top of your head, when you think of the start-up scene.  However, there has been a big change in recent years, with significant investment into new and exciting agricultural technology companies. This provides a well needed boost and rejuvenation for agriculture to become more competitive and meet growing demands for food, doubling in 2050.
Growing concern about food security for future generations and increasing consumer demands for the reduction of chemical pesticides and antibiotics gave impulse to a rise of new technologies which are developed in order to increase agriculture production efficiency. This translated to an increase in investments in "agritech".
Investments in agritech are way up
 According to a report by AgFunder around 499 agricultural technology companies attracted $4.6 billion in investments in 2015. This means investments in the agritech sector have doubled since 2014 and made a huge jump from about $500 million in 2012. AgFunder further reports that this expansive growth helped agritech actually surpass sectors such as fintech or cleantech in terms of investment. AgFunder is an organization that connects investors with agricultural companies.
This year the largest private equity financing in the agriculture technology sector, went to Indigo. Indigo raised $100million in venture capital. Bostinno reports that the financing was led by the Alaska Permanent Fund.
Opportunities to modernize agriculture
Agriculture is a $6.4T global industry that employs 1.3 billion people worldwide and there is huge opportunity for technology to modernize agriculture. For example electronic technology such as sensors, robots and drones can be applied to farms to help farmers manage their crops more efficiently.
New farms are also an exciting area to watch. This is a category which includes startups that use technology to provide alternative farming methods to enable farming in locations that cannot support traditional farming.  The British startup Growing Underground is forging a bold experiment in an abandoned air raid tunnel 33 metres below the streets of London raising sustainable produce that reaches tables as soon as four hours after harvest. Using the latest hydroponic systems and LED technology, Growing Underground crops are grown year-round in the perfect, pesticide-free environment that these forgotten tunnels provide. This drastically reduces the food miles for retailers and consumers.
Vaccines, agile nutrition concepts supporting efficient animal production without using antibiotic growth promotors
Who is investing?
Big established players are a very important resource to the agriculture industry because of the scale and science they are capable of contributing to progress in our common goal of feeding the world sustainably. They are also a source of capital. CB Insights compiled a list of the 14 most active agricultural and chemical corporates active in private market investing. 
In the last five years Monsanto Growth Ventures (MGV) and Bayer Venture Capital had the highest number of deals — more than 15 each. MGV made 8 of those deals to early and mid-stage startups since January 2015.